Mazes on Voronoi tessellations by Mark Seemann
Recursive backtracker maze generation on a Voronoi diagram.
Today's blog post appears on Observable. It's an interactive environment where you can play with and fork the code. Go there to read it.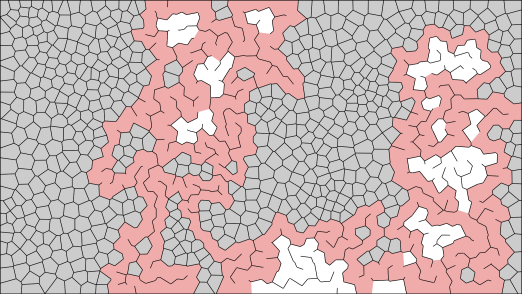 Observable is a really neat platform which has managed to do what I thought was nigh-impossible: make me return to JavaScript. The site's been around for some years, and I hope it'll be around for even more years.
ploeh blog, on the other hand, has been around since 2009, and I intend to keep it around for much longer. Who knows if Observable will outlive the blog. Enjoy the article while it's there.
---
---
Wish to comment?
You can add a comment to this post by
sending me a pull request
. Alternatively, you can discuss this post on Twitter or somewhere else with a permalink. Ping me with the link, and I may respond.
Published:
Monday, 05 April 2021 09:03:00 UTC